Fundraising Cards: Raising money with plastic fundraising cards
Athletics, clubs and school trips are an important part of any school-age child's life, but they can all become expensive very fast! Fundraising is very important to help families afford these extracurriculars—especially when more than one child is involved! Fortunately, raising this extra money doesn't have to be as labor-intensive as it was in the past. Forget about lugging around frozen pizzas or mountains of gift wrap. Plastic fundraising cards are the way of the future!
First of all, plastic cards are small, convenient, and can be customized with your school or team logo. They're water resistant, scratch resistant, won't fall apart in the wash when left in a pants pocket, and are much less likely to be lost or destroyed than paper cards. Local businesses like them because they help bring in new business, keeping the money in the community. CLS Plasticard does not supply merchants, but we will provide you with a merchant agreement form that can be taken to your local businesses, who are generally more than happy to support local organizations. Best of all, the supporters who buy your plastic cards are in a win-win situation: they are contributing to a good cause and saving money at the same time!
Small plastic cards = big money
Think about it. If your school or organization pays .60 cents per card and then sells each card for $10, that's a $9.40 profit. Just try to find that kind of profit margin with another fundraising idea! It's not easy. That's why plastic fundraising cards have become so popular!
These cards can be printed in one to four color on both sides. Production time is 5-7 days from proof approval to ship date during non-peak season and 7-10 business days from proof approval to ship date during peak season.
---
Something about plastic card printing at Cardjett.com:
We provide plastic fundraising cards, translucent business cards, loyalty cards, membership cards, blank cards, hotel key cards, co-branded cards / key card advertising, plastic gift cards, combo cards, key tags, and more.
CLS Plasticard was founded in 1999 as Computerized Lock Service. Our experience installing and servicing all types of hotel door locks led us to begin printing plastic hotel key cards for the hospitality industry. For the past 10 years, CLS Plasticard has focused on exceptional service to the hospitality industry with quality products to satisfy their keying needs. We've developed as an industry leader in the custom plastic card printing business as a result of our commitment to exceptional service, quality, and on-time delivery. We utilizes multiple plastic card printing methods depending on the needs of the client, including: Litho print, Thermal print, Screen print, Ink jet, Laser jet. At CLS Plasticard, we're continually expanding our services and plastic card product lines to meet the needs of our clients. [Please visit our "About Cardjett" for more information]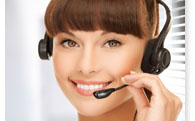 Need to know which cards work best for you?
Give us a call at 888.209.7008.